Concert Under the Oaks
2021 Concert Under the Oaks Schedule
Help us spread the word!
Our first concert will be on Thursday, June 3 at 6:30 p.m. The Vinyl Frontier Band will be the first to perform on our new stage. Only our residents will sit directly in front of the stage. We ask that all visitors and the community sit in the grass between the sidewalk and the street. We will post the concert schedule on Facebook, this page and in our front window. At this time we are requiring everyone to wear a mask. We will not have a public restroom available. We ask that people not visit the residents on concert nights due to no entry by the public into our building. They enjoy the live music and haven't had any for over a year.
We hope to see you there!
---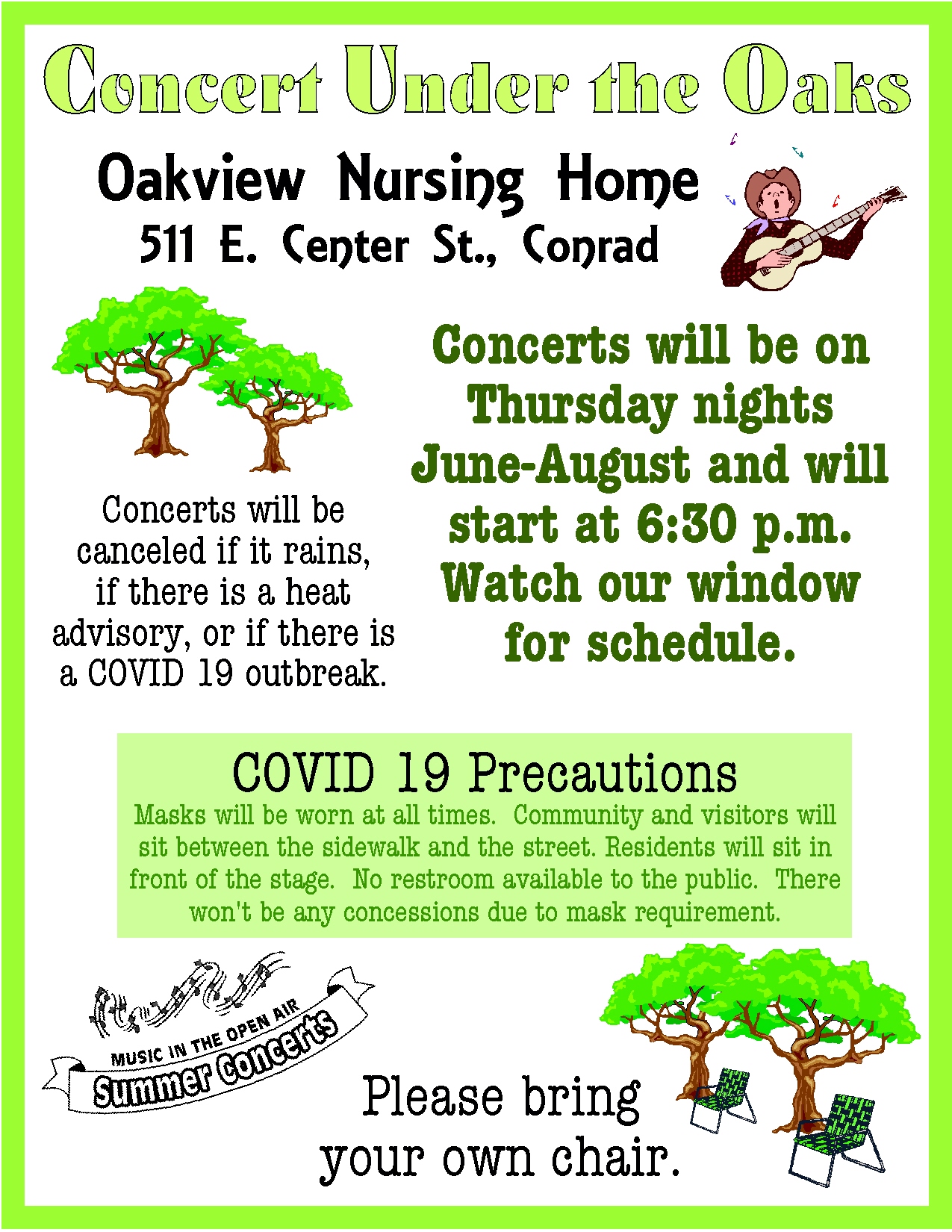 May 2021 Activities
Follow our schedule to know what the Oakview residents will be doing throughout the month!
---