Concert Under the Oaks
2023 Concert Under the Oaks Schedule
Help us spread the word!
Our first concert will be on Thursday, June 1 at 6:30 p.m. The Vinyl Frontier Band will be the first to perform on our stage. Feel free to sit with your resident in front of the stage or sit in the grass area behind the sidewalk! We will post the concert schedule on Facebook, this page and in our front window. We will be selling popcorn and lemonade for everyone to enjoy! 
We hope to see you there!
---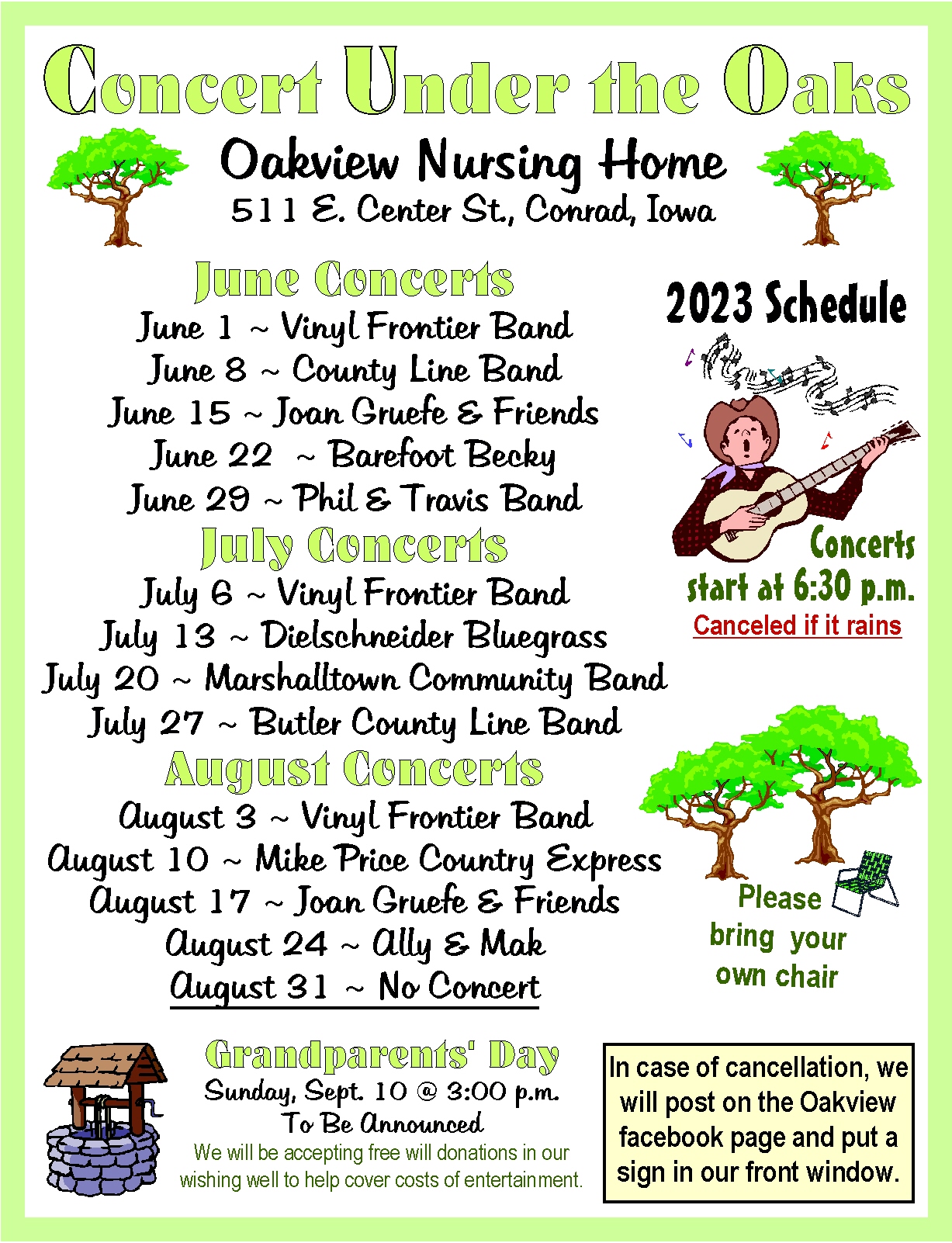 June 2023 Activities
Follow our schedule to know what the Oakview residents will be doing throughout the month!
---